Group Fitness Coquitlam - Professional Coaches, Not Just Another Bootcamp.
Get In The Best Shape Of Your Life And Have Fun While Doing It!
Our group fitness classes are the most enjoyable and cost effective way to optimize your health.
Ready to get started? Please apply for a complimentary session.
Our group fitness membership base is nearing capacity so act now and apply for a complimentary session today.
World-Class Group Fitness
Our world-class group fitness training is a fun and affordable way to get into the best shape of your life – and stay that way for good!
Each class is lead by our team of Professional Preventive Healthcare Coaches. These aren't your typical "bootcamp-cheerleader" fitness instructors. They are professionals who have the knowledge and experience to get you the results you are seeking.
You will learn to move correctly, gaining confidence with yourself and the barbell.
You'll feel energized and excited to workout with our tribe.
Finally, you'll feel safe as our professional coaches consistently cue your movement for improvement and modification – always ensuring you're training within your limits.
What You Can Expect From Our Group Fitness Classes
Within 12 months, your life will become awesome –
And continue to be awesome for the rest of your life.
Get the body you've always wanted.
Our coaches are all about improving whole health and gaining the specific results you're seeking, whether that's losing body fat, increasing strength, lowering cholesterol, combating diabetes, getting toned, reducing stress, improving function, or an alternative health metric.
You'll have fun. You'll feel energized. You'll be motivated.
Our group fitness classes always have an objective of ensuring everyone is having fun! When fitness is fun you'll feel energized and motivated to show up and achieve your goals.
Accommodating Fitness. Modified to your ability.
Our group classes are accommodating to all levels of fitness. Our professional coaches specialize in modifying and scaling the workouts to ensure your specific needs are taken care of.
Professional coaches. No bootcamp cheerleaders.
Our coaches do far more than turn up the music and cheer you on. They'll guide you through each aspect of the workout, ensuring effective and safe results. Their knowledge of movement, training intensity, and corrective cues is matched with some of the best coaches in Canada.
Just show up. We take care of the rest.
Your busy, we get it. That's why we design every aspect of the workout for you. We'll guide you through from warm up to cool down. All you need to do is show up.
A fitness family like no other.
You'll feel part of something bigger. We regularly organize LIVEFIT Adventures and social outings to strengthen our connection and bond within our tribe.
Subsidized Cost. Affordable fitness.
Training in a semi private group allows us to cut the cost of our personalized coaching, passing the savings onto you. You'll receive a ton of attention at a fraction of the cost of personal training.
Genuine care and an awesome life.
As professionals, our coaches not only care about your health, they care about you! They are committed to you and will be there when you need them most. They genuinely want you to live an awesome life full of movement, adventure, and fun. One where you feel comfortable in your own skin; loving and respecting your body.
Professional Coaching, Proven Results.
"Before Rocky Point I was a big fella, I was 310lbs at my heaviest, i'm now down to 222lbs! I have a neck again, my eyes got bigger, my feet got smaller, just amazing changes!`` *
— TROY BENOIT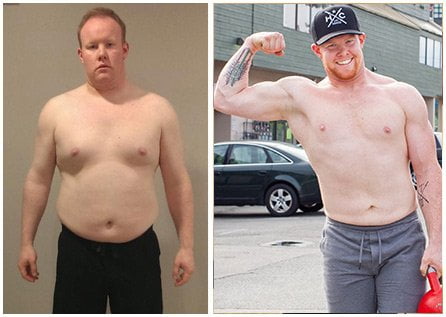 "I started with Rocky Point in Sept 2012. At the time I was pretty into Triathlon training and mostly cardio. Not doing too much strength training (other than ab work outs) I was working at Lululemon and through them I had the opportunity to join with a couple friends. I was instantly hooked! The workouts were tough, the people were awesome. I felt like I just belonged here which was an amazing feeling. I've lost 16mm of body fat since my last testing and I've never felt stronger in my life.`` *
— LEAH JENSEN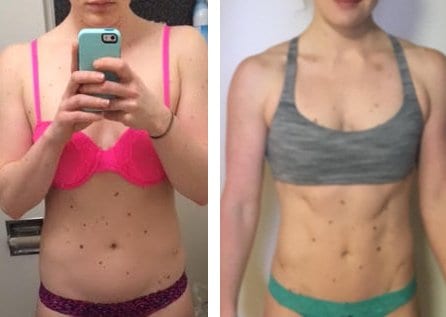 "It was a few months after I started and then I started looking at pictures and I was like wow, i've actually lost a lot of weight! My shorts stop fitting me anymore, my pants were too big.. my swimming trunks were to big lol They were falling off of me in the water! I thought to myself this is really working. It motivated me and now I come pretty much everyday.`` *
— ELLIOT CHONG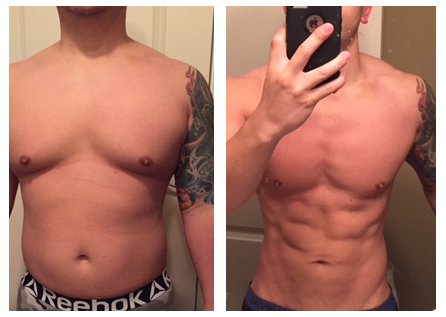 "I had low back pain... I was exhausted, tired, grumpy, just not fun to be around... The coaching has been awesome!... You'll notice big changes, really positive changes`` *
— CONNOR BORSIE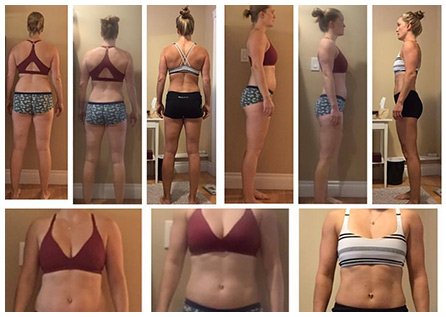 "Just an amazing community full of amazing coaches and people. Can't say enough good things about Rocky Point.`` *
— MARCO B.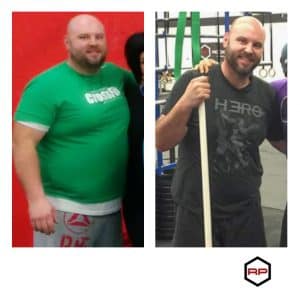 "I came into rocky point with a long list of old injuries and mobility issues Thanks to personalized nutrition and training with coach Aaron my movement has less pain and I'm down 35 pounds - thank you for the support!`` *
— ANDREW K.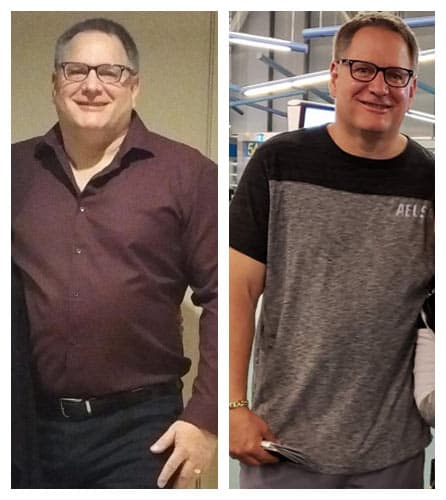 "The coaches there provide an atmosphere that makes you want to push hard and achieve your goals, each and every session! I love the people and I love the results i'm getting. Everyday I feel stronger and faster. All I can say is that this stuff works and that you gotta give it a try!! You would be crazy if you didn't.`` *
— RANDY MARTIN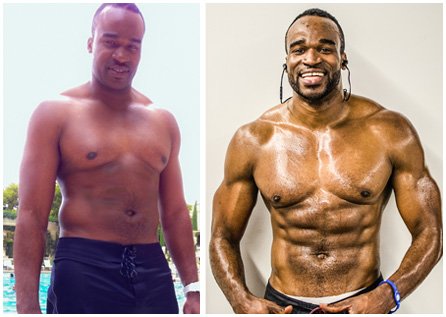 "Within 2 weeks I knew I was in the right place. Great trainers, variety of workouts, lots of helpful people and great personal results. I recommend Rocky Point to people I meet almost every day." *
— GREG CURTIS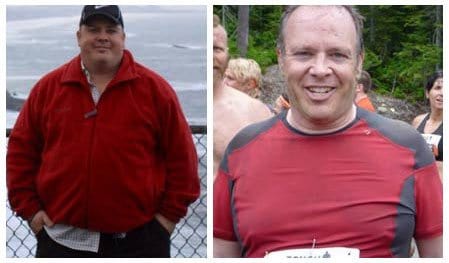 ``It's been a life changing experience for me.``*
— TOM PARKER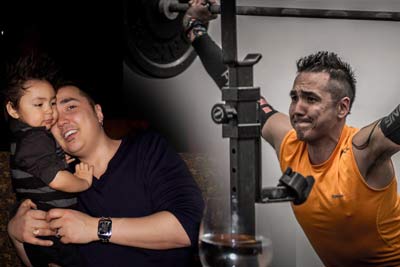 ``Everything in my life is better and brighter and happier. If you're in a situation where you're tired of the way you are working out right now, this is the place to be... You get to meet awesome people! If you want to get fit, if you want to have fun, if you want to meet amazing people, come to Rocky Point Fitness!``*
— RAJ SINGH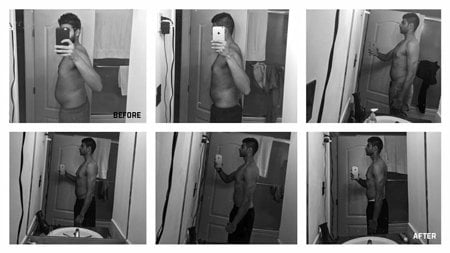 "In the three years since I started going to Rocky Point, the results have been incredible. Every time I go, no matter how hard the WOD is, I walk out of there feeling so good about what I had just accomplished. The coaches are all amazing! They are always there to help with anything I need, no matter how busy the class is. I have never felt better. My energy has increased, I am happier, my performance has improved at the gym and the list can go on. I can't say enough good things about Rocky Point."*
— SAM GAGNON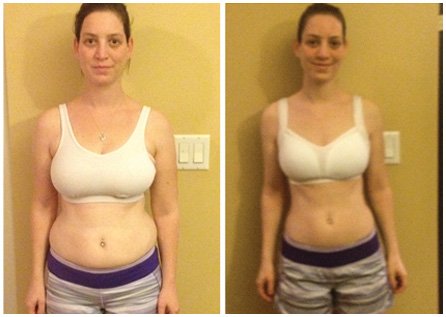 ``Exactly 6 months ago today I started a new journey to get fit and improve my overall health. I've lost 30 lbs!!! I was skeptical but had heard so many good things that I decided to give it a try. I'm so glad that I did! They have the most amazing coaches who care deeply in how I am doing and encourage me and making sure I have proper form so I don't hurt myself. I had made small changes at the appropriate times and not try to rush anything. My journey continues even though this crazy Covid pandemic has put a bit hinder but this too will pass.``
— JEANIE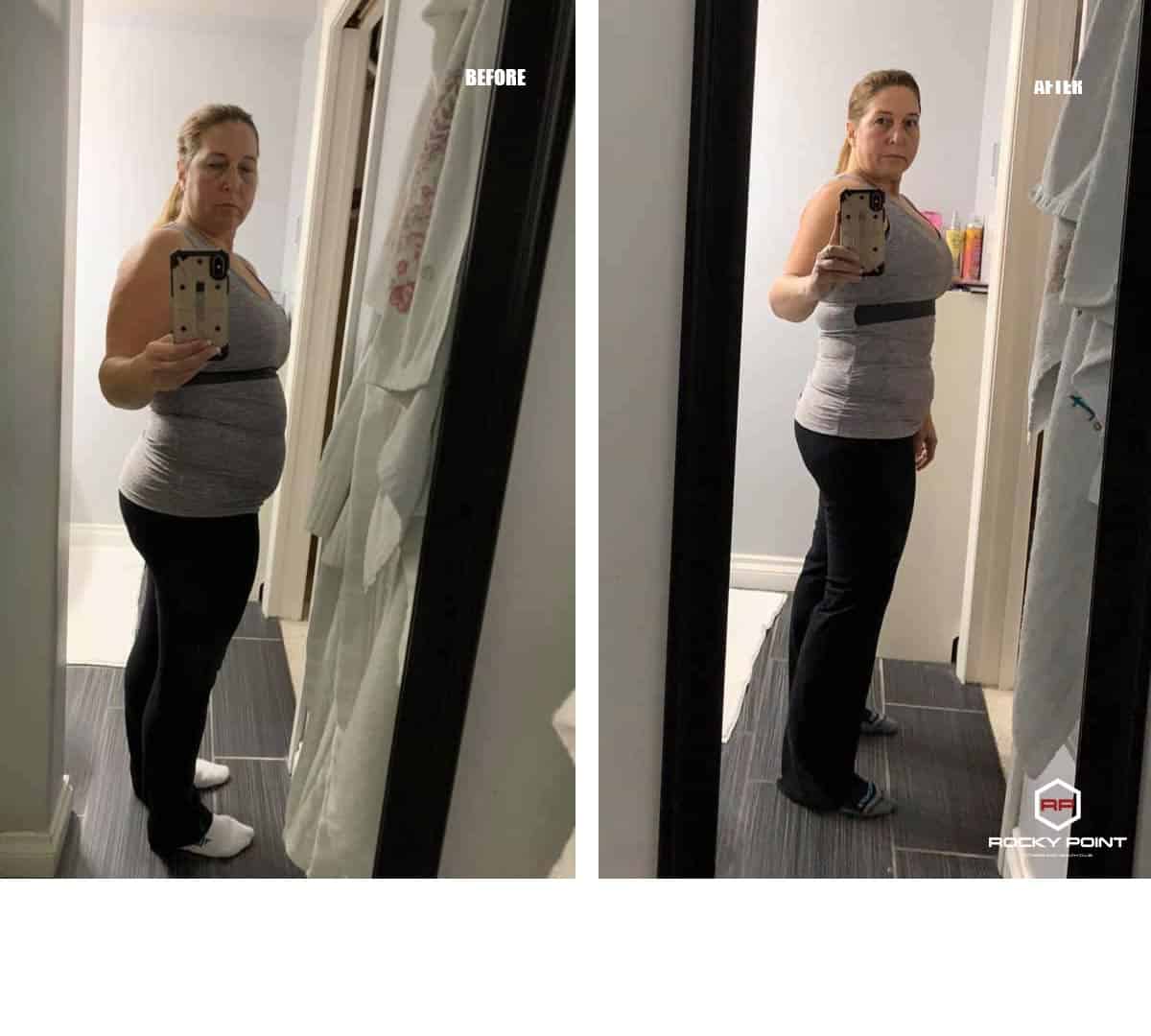 "Training with Rocky Point has been a great experience for me. I started almost a year ago and I can't imagine ever stopping now. I've become so much stronger and am in the best shape I've ever been! Errol is a great coach and always motivates me to push myself. With his positive encouragement and dedication as a trainer I have seen great results and always look forward to working out everyday! I would happily give Errol my highest recommendations as a trainer and coach."*
— JEN BERGERON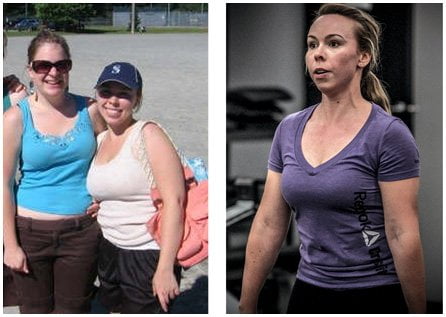 "My annual doctor's checkup fell on November. My family doctor almost fell of his chair when had my blood work results. All the number came up as a best of all time I've been at this doctor's office. This is almost 14 years. Come to Rocky Point! See you at the gym``*
— SERGEI GUZD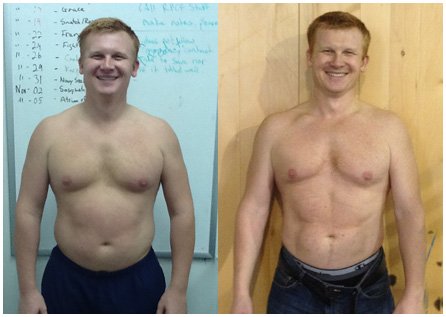 "I'm in the best shape of my life and I simply can't say enough amazing things about Rocky Point. ``*
— FERNANDO VILLASENOR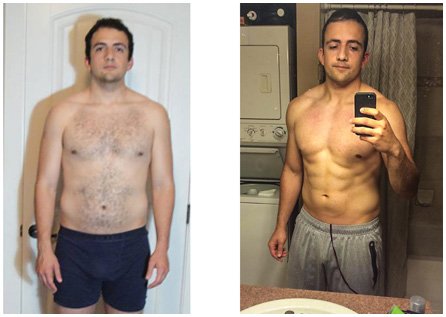 Best thing I've done! Two weeks after starting I decided it give running a try. First Sunday out I did 5 km. The next Sunday I ran 10 km in 55 minutes. I thought if I could do 10 km in under a hour the second time out, why not do a half marathon. Three months later I did my first half marathon in 1:48 minutes 39 seconds… One of my co-workers told me losing weight is easy, it's keeping it off that is hard. He asked me how I do it. I told him that when it becomes a life style it's easy. I'm not talking about just eating but exercise as well. I feel better now than I ever have felt in my life. I went from being on three medications for high blood pressure to NONE. From couch potato to now training for a half iron man in June. From low energy to endless amounts of energy. I have a goal of a six pack by my 50th birthday. I'll be 48 in January and I'm definitely ahead of schedule"*
— RICHARD RYANT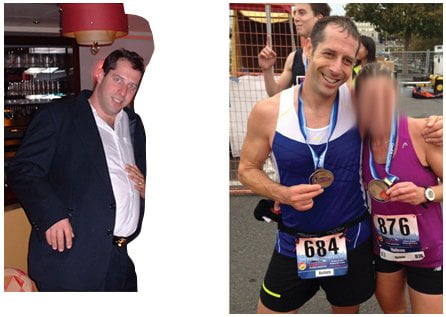 ``Probably the best thing to ever happen to me. After going through some tough health issues, and gaining weight because of it, I had no confidence in my body, or in my mind to get my body back to being a pillar of strength. I walked into Rocky Point feeling ashamed and scared. As soon as I got inside the positive energy touched me immediately. The coaches are by far, the most considerate, caring, experts I've ever worked with. The other members are downright heroes. There are so many stories of success, it's impossible not to be inspired when you walk in the door.``*
— Alana Zook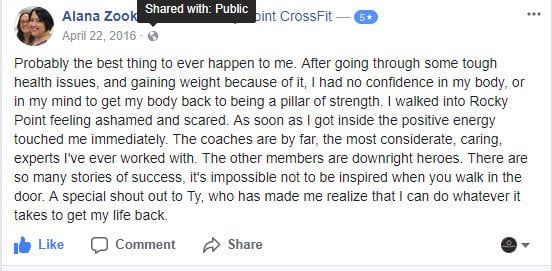 ``I would go to gyms and work out but could never keep it consistent.. Go for a month or two.. then slack off.. mostly because I felt like I was spinning my wheels and not getting anywhere. To say I was apprehensive about starting a fitness regimen is an understatement. Then, I met Errol. I've seen and worked with personal trainers before but he is a class apart. In three months, he helped me get down to a 30 inch waist. I could actually see my abs for the first time in my life! I've never felt stronger or healthier. The amount of enthusiasm he has and encouragement he gives is beyond description. Till date, I haven't seen any personal trainer actually do a workout WITH his/her clients to keep them motivated. But Errol does. That is the level of commitment he has to his clients. He truly believes in what he does and it shows. He's always willing to clear any queries you would have about fitness, diet or sports inside and outside the gym. If you are looking to get yourself a personal trainer, my recommendation would be to look no further than Coach Errol Clark. Thanks for all the support Coach! You rock!!!"*
— SUNIL SASEENDRAN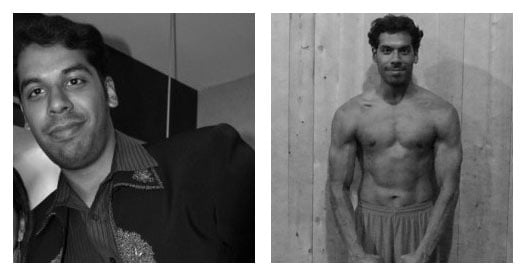 *Individual results may vary for each member.
Who's Our Group Fitness Training For?
Our group fitness is for women and men who want to get in the best shape of their life and have fun while doing it!
It's for people who want to:
Lose weight and body fat
Increase strength and confidence
Connect with a like minded community
Get results that last
And have the time of their lives while doing it!
It's for those that recognize the motivation that comes from training within a community of people who really care for one another.
Plus, it's designed for those with busy schedules. You won't have to think about what your workout is or how to modify a program to best suit your needs. Our professional coaches will be there each step of the way.
Finally, it's for committed individuals, who are ready to show up, take action, and create long-term, sustainable changes to their overall health.
Who's Our Group Fitness Training Not For?
Our group fitness training is not for figure fitness models, professional bodybuilders, or elite athletes training for a particular sport.
It's also not for those that are completely self-motivated and have all the accountability they already need.
It's also not for those that like to train on their own and do their own thing.
How Exactly Does It Work?
It all starts with our complimentary assessment. We'll learn more about you, discovering how we can help you get in the best shape of your life!
You and your coach will discuss your goals and limitations and craft a plan of action to get you started towards an awesome life.
Once enrolled in our group fitness training, you won't have to worry about anything but showing up. Our professional coaches develop a generalized lesson plan for each and every class. They'll lead the class from warm-up to cool-down and are eager to make modifications towards your individual needs.
You'll workout alongside others in a fun and exciting environment. No matter what your fitness level, you'll feel right at home with our non-intimidating tribe.
Your membership will also include our open gym time so that you can work on any specific strength and conditioning efforts your coach has prescribed for you.
We have a variety of membership options to accommodate most any budget. Our most popular is our Unlimited Group Training Membership, currently at $197.00/Month.
It includes unlimited group training led by our professional coaches, Olympic weightlifting classes led by national champions Parm and Sophia Phangura, open gym time, LIVEFIT adventures and more.
We recommend that each new member spend one-on-one time with one of our professional coaches prior to entering our classes. You'll build a lasting relationship with a professional coach, paving the way for ongoing success.
You'll define specifically what your goals are and when you want to achieve them by.
You'll learn proper mechanics ensuring safety and sound movement which ultimately will produce superior results.
Finally, you'll learn how to get the most out of our group training, making modifications and adjustments to the programming, ensuring you get in the best shape of your life, with the body you've always wanted, and having fun while doing it!
The first step is simple, apply for a complimentary one-on-one fitness assessment today. From there, you and your coach will decide the best course of action for you and your budget.
Guaranteed Satisfaction Or Your Money Back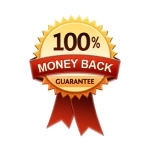 There are a lot of fitness facilities in Coquitlam, but there are few that offer a 100% money back guarantee.
We're so confident in our professional coaches that we guarantee your satisfaction. We'll coach you for an entire year and you'll get in the best shape of your life… or it's free. That's right, give us twelve months to work with you and if you're not completely satisfied, we'll refund 100% of your money.
All you have to do is take the first step. Apply for a complimentary one-on-one session today.
Realize the hardest step in achieving anything is making a true commitment… a true decision.
The power lies in recognizing that you can make decisions at any given moment. You can decide right now! Remember, your definitive decision will create action, and actions produce results.
In fact, studies have shown that the most successful people make decisions rapidly because they are clear on their values and what they really want for their lives. The same studies show that they are slow to change their decisions, if at all. On the other hand, people who fail usually make decisions slowly and change their minds quickly, always bouncing back and forth.
If you've truly made the decision that you deserve optimal health, the action is simple. Take the first step and apply for a complimentary one-on-one session with one of our professional coaches today.