Personal Trainer Coquitlam
Get in the best shape of your life with help from our Professional Preventative Healthcare Coaches!
Our personalized coaching is the most effective and dependable way to optimize your health. It's time to take control of your health and live an awesome life.
We accept a small amount of new clients each month to work one-on-one with our Professional Coaches. Apply for a free consultation and discovery session today.  
Professional Coaches, Premium Results.
Our coaches are not just "personal trainers", they are professionals, producing premium results. What's the difference?
A professional coach invests years into their education and development. They consistently aim to refine their craft and enhance their competency.
A personal trainer often has limited education and experience (many have nothing more than a weekend certification).
The difference: You'll be working with someone who has the knowledge and experience to produce the results your seeking; safely and efficiently.
A professional coach understands what drives human behavior. They have mastered the skills necessary to create lifelong healthy habits.
A personal trainer often has limited experience with the complexities associated with lifestyle coaching.
The difference: You'll be able to break free from limiting habits and create new empowering ones that will change your life.
A professional coach works full-time (as professionals, they've dedicated their lives to their profession and wouldn't have it any other way).
A personal trainer is often a fitness enthusiast and works part-time.
The difference: You'll be working with a coach who considers you their top priority and your health their life's work.
A professional coach focuses on long term, sustainable results. They abide by the laws of science.
A personal trainer often suggests quick fixes or the latest fads in fitness.
The difference: You'll approach your health with a long term perspective. Your coach will prescribe actions that will produce lasting results.
Our coaches are professionals. Request a complimentary session today.
What You Can Expect From Our Professional Coaching
Within 12 months, your life will become awesome –
And continue to be awesome for the rest of your life.
Get the body you've always wanted.
Our coaches are all about improving whole health and gaining the specific results you're seeking, whether that's losing body fat, increasing strength, improving cholesterol, preventing diabetes, getting toned, reducing stress, improving function, or an alternative health metric.
Optimize your health, without disrupting your life.
No more diets or unsustainable-quick-fixes. No more endless searching trying to discover what works and what doesn't. Our coaches will show you the path and ensure it works within your lifestyle.
Small changes. Awesome results.
Our coaches will take your complex needs and break them down into small, frequent changes that add up to achieve awesome results. You'll develop the habits needed for long-term success. After all, "We are what we repeatedly do, excellence then is not an act but a habit". – Aristotle.
When you're armed with personalized advice, you're more likely to achieve your health goals.
Our coaches will assess your needs, your goals, and your lifestyle. Then we'll develop a customized plan to help optimize your health. We'll focus on getting you to eat better, move better, and live an awesome life.
A definitive period of time.
We recognize the importance of sharing our knowledge, experience, and wisdom in such a way that our clients become self sufficient. It's cost effective, sustainable, and helps achieve our ultimate mission of facilitating an awesome life.
Our coaches are professionals, not hobbyists and their actions reflect this this simple yet powerful distinction. "Our clients are our top priority and their health is our life's work."
Feel motivated and energized towards achieving your goals.
Our coaches make tremendous role models; practicing what they preach and inspiring others to follow their path. They'll be your walking role model and energize your commitment to improving your health.
Genuine care and an awesome life.
As professionals, our coaches not only care about your health, they care about you! They are committed to you and will be there when you need them most. They genuinely want you to live an awesome life full of movement, adventure, and fun. One where you feel comfortable in your own skin; loving and respecting your body.
Evidenced-based information. Proven results.
Our coaches have produced results for 100's of your neighbours in Coquitlam. They've invested years developing their expertise and are constantly updating their education. You'll receive the latest in exercise, nutrition, and preventive healthcare research.
Guaranteed satisfaction or your money back.
Yes, we're so confident in producing results that we guarantee them! We'll coach you for an entire year on our Professional Preventative Healthcare Program and if you're not satisfied we'll refund your money.
Professional Coaching, Proven Results.
"Before Rocky Point I was a big fella, I was 310lbs at my heaviest, i'm now down to 222lbs! I have a neck again, my eyes got bigger, my feet got smaller, just amazing changes!`` *
— TROY BENOIT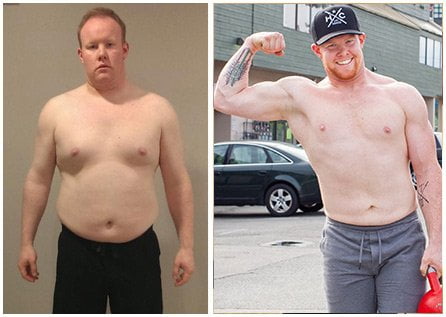 "I started with Rocky Point in Sept 2012. At the time I was pretty into Triathlon training and mostly cardio. Not doing too much strength training (other than ab work outs) I was working at Lululemon and through them I had the opportunity to join with a couple friends. I was instantly hooked! The workouts were tough, the people were awesome. I felt like I just belonged here which was an amazing feeling. I've lost 16mm of body fat since my last testing and I've never felt stronger in my life.`` *
— LEAH JENSEN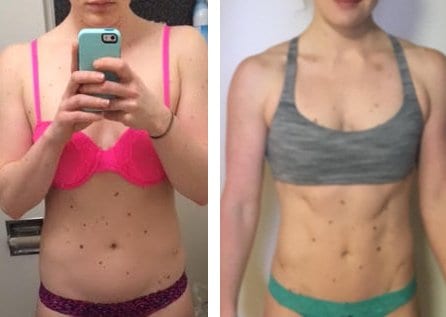 "It was a few months after I started and then I started looking at pictures and I was like wow, i've actually lost a lot of weight! My shorts stop fitting me anymore, my pants were too big.. my swimming trunks were to big lol They were falling off of me in the water! I thought to myself this is really working. It motivated me and now I come pretty much everyday.`` *
— ELLIOT CHONG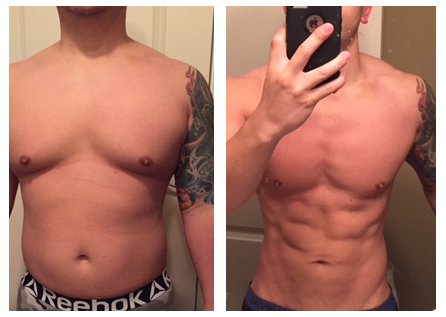 "I had low back pain... I was exhausted, tired, grumpy, just not fun to be around... The coaching has been awesome!... You'll notice big changes, really positive changes`` *
— CONNOR BORSIE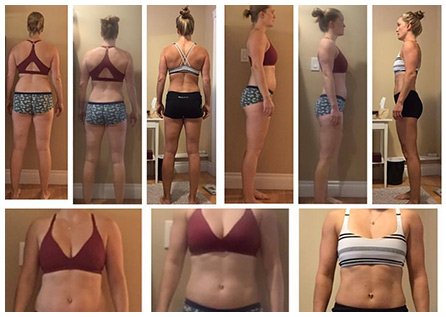 "Just an amazing community full of amazing coaches and people. Can't say enough good things about Rocky Point.`` *
— MARCO B.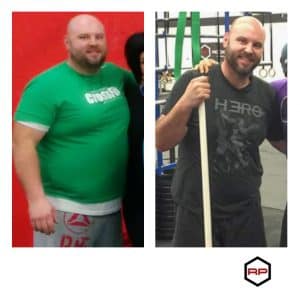 "I came into rocky point with a long list of old injuries and mobility issues Thanks to personalized nutrition and training with coach Aaron my movement has less pain and I'm down 35 pounds - thank you for the support!`` *
— ANDREW K.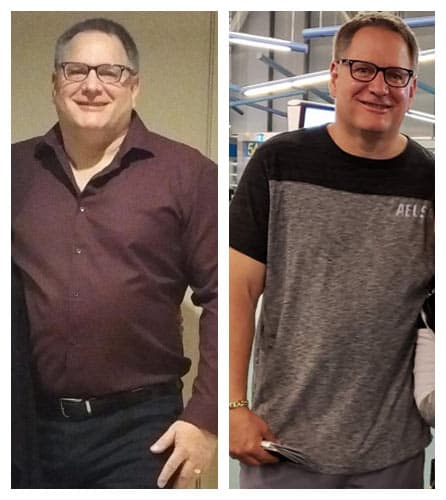 "The coaches there provide an atmosphere that makes you want to push hard and achieve your goals, each and every session! I love the people and I love the results i'm getting. Everyday I feel stronger and faster. All I can say is that this stuff works and that you gotta give it a try!! You would be crazy if you didn't.`` *
— RANDY MARTIN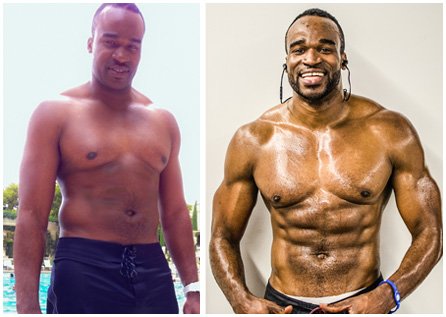 "Within 2 weeks I knew I was in the right place. Great trainers, variety of workouts, lots of helpful people and great personal results. I recommend Rocky Point to people I meet almost every day." *
— GREG CURTIS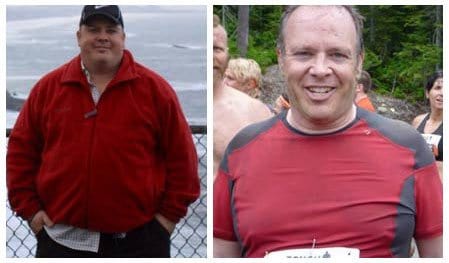 ``It's been a life changing experience for me.``*
— TOM PARKER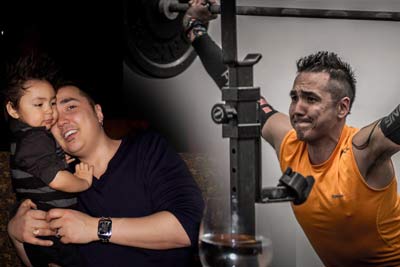 ``Everything in my life is better and brighter and happier. If you're in a situation where you're tired of the way you are working out right now, this is the place to be... You get to meet awesome people! If you want to get fit, if you want to have fun, if you want to meet amazing people, come to Rocky Point Fitness!``*
— RAJ SINGH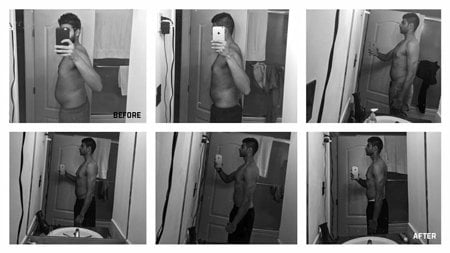 "In the three years since I started going to Rocky Point, the results have been incredible. Every time I go, no matter how hard the WOD is, I walk out of there feeling so good about what I had just accomplished. The coaches are all amazing! They are always there to help with anything I need, no matter how busy the class is. I have never felt better. My energy has increased, I am happier, my performance has improved at the gym and the list can go on. I can't say enough good things about Rocky Point."*
— SAM GAGNON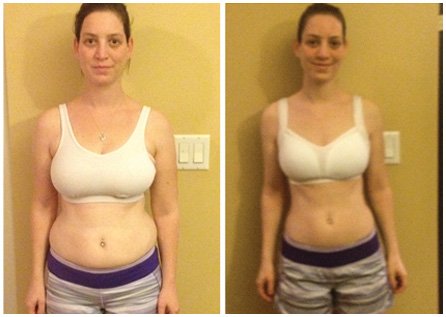 ``Exactly 6 months ago today I started a new journey to get fit and improve my overall health. I've lost 30 lbs!!! I was skeptical but had heard so many good things that I decided to give it a try. I'm so glad that I did! They have the most amazing coaches who care deeply in how I am doing and encourage me and making sure I have proper form so I don't hurt myself. I had made small changes at the appropriate times and not try to rush anything. My journey continues even though this crazy Covid pandemic has put a bit hinder but this too will pass.``
— JEANIE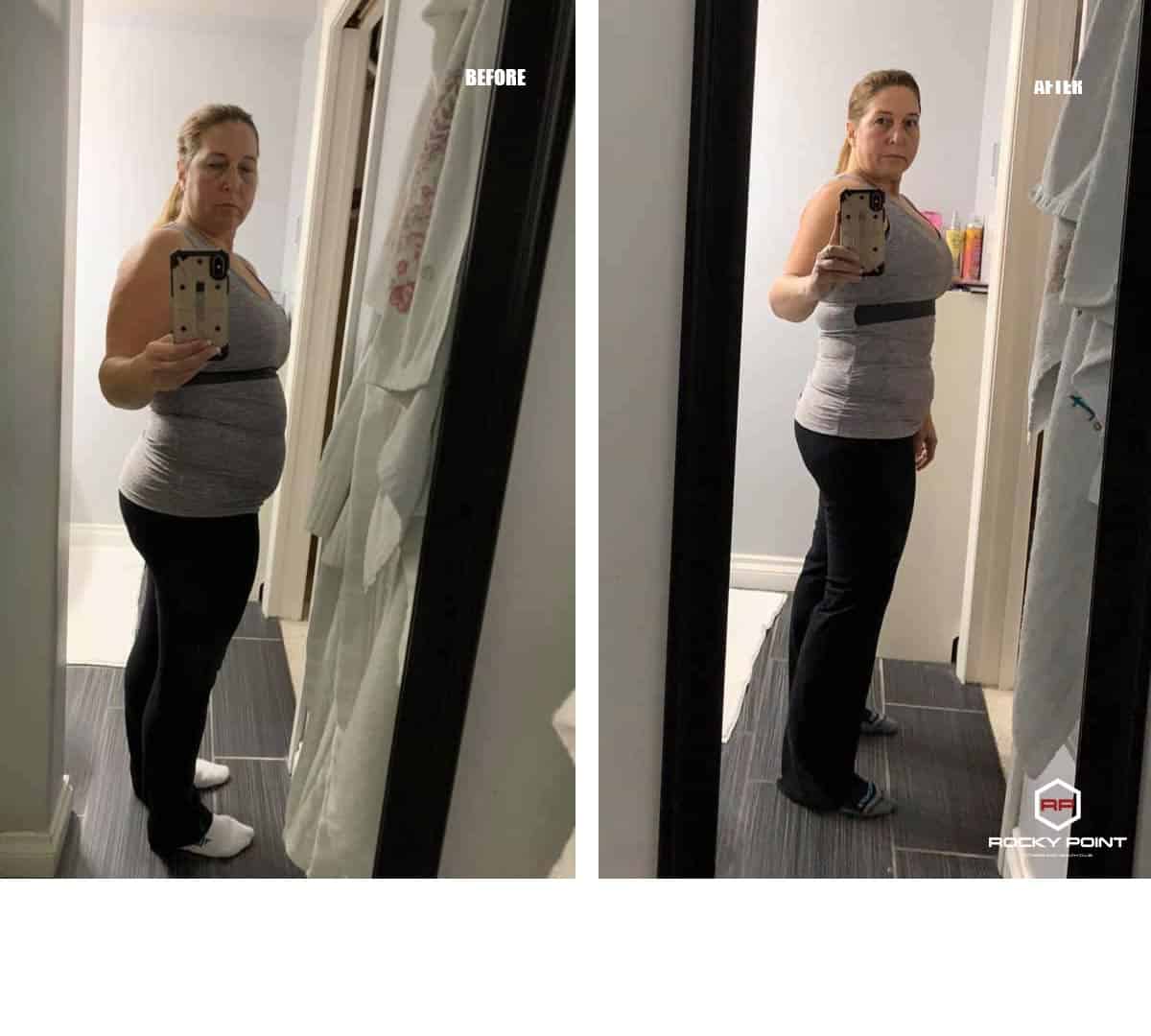 "Training with Rocky Point has been a great experience for me. I started almost a year ago and I can't imagine ever stopping now. I've become so much stronger and am in the best shape I've ever been! Errol is a great coach and always motivates me to push myself. With his positive encouragement and dedication as a trainer I have seen great results and always look forward to working out everyday! I would happily give Errol my highest recommendations as a trainer and coach."*
— JEN BERGERON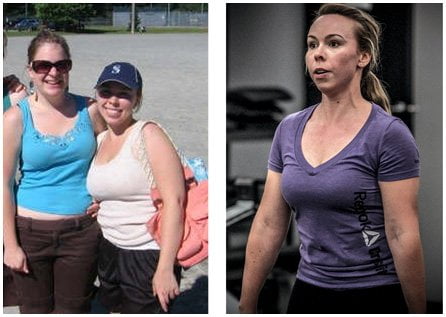 "My annual doctor's checkup fell on November. My family doctor almost fell of his chair when had my blood work results. All the number came up as a best of all time I've been at this doctor's office. This is almost 14 years. Come to Rocky Point! See you at the gym``*
— SERGEI GUZD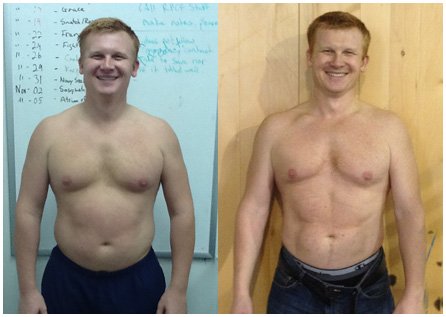 "I'm in the best shape of my life and I simply can't say enough amazing things about Rocky Point. ``*
— FERNANDO VILLASENOR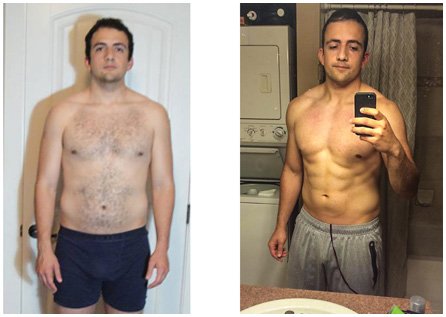 Best thing I've done! Two weeks after starting I decided it give running a try. First Sunday out I did 5 km. The next Sunday I ran 10 km in 55 minutes. I thought if I could do 10 km in under a hour the second time out, why not do a half marathon. Three months later I did my first half marathon in 1:48 minutes 39 seconds… One of my co-workers told me losing weight is easy, it's keeping it off that is hard. He asked me how I do it. I told him that when it becomes a life style it's easy. I'm not talking about just eating but exercise as well. I feel better now than I ever have felt in my life. I went from being on three medications for high blood pressure to NONE. From couch potato to now training for a half iron man in June. From low energy to endless amounts of energy. I have a goal of a six pack by my 50th birthday. I'll be 48 in January and I'm definitely ahead of schedule"*
— RICHARD RYANT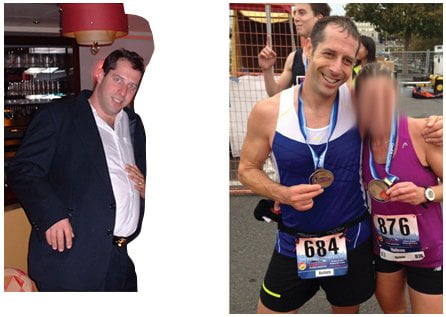 ``Probably the best thing to ever happen to me. After going through some tough health issues, and gaining weight because of it, I had no confidence in my body, or in my mind to get my body back to being a pillar of strength. I walked into Rocky Point feeling ashamed and scared. As soon as I got inside the positive energy touched me immediately. The coaches are by far, the most considerate, caring, experts I've ever worked with. The other members are downright heroes. There are so many stories of success, it's impossible not to be inspired when you walk in the door.``*
— Alana Zook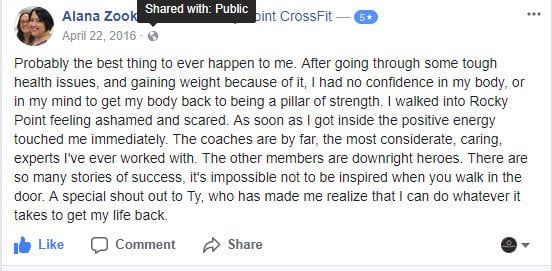 ``I would go to gyms and work out but could never keep it consistent.. Go for a month or two.. then slack off.. mostly because I felt like I was spinning my wheels and not getting anywhere. To say I was apprehensive about starting a fitness regimen is an understatement. Then, I met Errol. I've seen and worked with personal trainers before but he is a class apart. In three months, he helped me get down to a 30 inch waist. I could actually see my abs for the first time in my life! I've never felt stronger or healthier. The amount of enthusiasm he has and encouragement he gives is beyond description. Till date, I haven't seen any personal trainer actually do a workout WITH his/her clients to keep them motivated. But Errol does. That is the level of commitment he has to his clients. He truly believes in what he does and it shows. He's always willing to clear any queries you would have about fitness, diet or sports inside and outside the gym. If you are looking to get yourself a personal trainer, my recommendation would be to look no further than Coach Errol Clark. Thanks for all the support Coach! You rock!!!"*
— SUNIL SASEENDRAN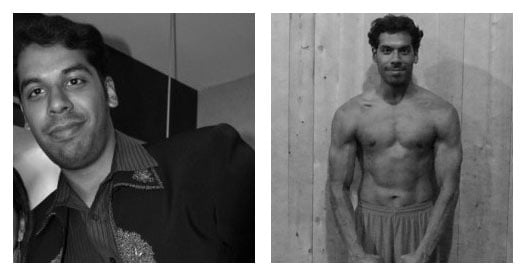 *Individual results may vary for each member.
Learn More About Our Coaching Process
Who's Our Personalized Coaching For?
Our Personalized Coaching is for women and men who want to optimize their health and stay fit and functional for the rest of their lives.
It's for people who want to:
Lose weight and body fat
Increase strength and confidence
Naturally balance cholesterol levels and prevent diabetes
Get results that last
And get off of the "yo-yo" diets and "quick-fix-10min-abs" exercise programs for good!
It's for those that recognize the importance of building a relationship with a professional who has the knowledge and skills to help produce the results they are seeking.
Plus, it's designed for those with busy schedules. You'll decided what time is best to work with your coach and we'll provide the accountability to help keep you consistent and on track.
They won't give you some quick-fix diet to follow nor will they prescribe an unsustainable exercise program; instead they'll help you build the habits that will produce results that last a lifetime.
We are looking for committed individuals, who are ready to show up, take action, and create long-term, sustainable changes to their overall health.
Who's Our Personalized Coaching Not For?
It's not for those who already hold themselves accountable and have all the motivation they already need. They're likely better suited to our Group Fitness environment.
And It's not for those focused on instantaneous results, as a society we're often choosing short-term solutions that become long-term problems.
Our coaches know the time it takes to produce results and we'll politely refer you to another facility if your expectations aren't realistic.
What Does a Typical Getting Started Package Look Like?
Our getting started package usually consist of 3-48 coaching units, primarily focused on further assessment and consultation.
This invaluable package will reveal your current state of whole-health and lay the groundwork for future success with your coach.
Wondering what a "Professional Coaching Unit" is?
Unlike the great majority of personal trainers in Coquitlam, our Professional Preventive Healthcare Coaches (PPHCs) sell their services as Coaching Units; rather than personal training sessions.
Our Coaching Units can be used for a wide variety of services including goal setting, individually tailored nutrition planning, customized fitness programming, lifestyle based counseling and more. You and your coach will decide the best use of your Coaching Units and designate them appropriately.
This approach is far more effective at producing results and disrupts the conventional approach of a personal trainer simply being paid to show up, count your reps, and cheer you on while you workout.
Each package is customized and tailored to your specific needs and budget to ensure superior results.
After hearing your coaches professional opinion, you will decide the best use of your time together.
How Exactly Does It Work?
Our professional coaches begin with detailed assessments, then they focus on building the habits that are necessary to achieve your goals; and finally, they begin to re-assess what's working and what's not, guaranteeing the results you're looking for.
How does this differ from other personal trainers? The difference lies in our professional knowledge and experience. Our coaches know exactly what to assess, how to interpret the complex findings, and how to craft a plan that will produce the specific outcomes you are seeking.
For example, our detailed assessments will discover your goals and desires, your current state of whole health, and your expectations; ensuring that your initial efforts towards better health are focused on the areas that will have the biggest impact.
With your individual findings, your coach will craft a customized exercise, nutrition, and lifestyle plan matched to your abilities and desires. Each day you'll take small actions that produce big results; creating the habits necessary for an awesome life.
As you progress through the program, your coach will continue to re-assess and monitor your progress towards your goals, ensuring you stay on track; focusing on what's working and altering what's not.
Let's give you a more specific example, if your primary goal is weight loss your coach would suggest assessments relative to that metric. They would measure your starting weight, your target weight, your expectations for results, your willingness to comply with suggested modifications, your body fat, your nutritional habits, your hydration levels, your activity levels, your stress levels, your body image perception, and how your clothes fit. This seems obvious but you would be surprised how few trainers actually assess, document, and monitor these critical metrics when getting started.
Next, they will deliver your individualized prescription and assist you in forming new habits; helping you take consistent action towards your goals. These habits will be relative to your unique assessment; ensuring they are achievable, sustainable and complementary.
After that they begin to re-assess and ensure your metrics are in fact improving. They want to know that you are losing weight, that your body fat is changing, that your clothes are fitting differently; that you are moving towards your awesome life.
Finally, they'll hold you accountable to your problem areas and adjust the prescription if necessary to ensure your guaranteed results.
But what if your primary goal was strength gains? How about combating onset diabetes or lowering cholesterol? Maybe it's improving function and flexibility and the management of chronic pain?
Each of these primary targets would warrant different assessments and focus to ensure your desired results.
For strength gains we'd assess things like movement capacity, muscle imbalances, and power production. Your customized plan would include tailored strength programming and strategies for optimizing recovery. Finally, reassessment would focus more on performance outcomes and work capacity.
For combating onset diabetes our first request would be to collaborate with your Medical Doctor. Then we'd  likely invest more time in counseling, holding you accountable to making the lifestyle changes that you know you should be making but aren't. We'd want to assess certain psychological factors regarding food and exercise; such as your emotional connections and associations.
For reducing high blood pressure, again, we'd first want to speak with your doctor, then we'd invest more time into assessing your lipid profile while measuring and balancing your dietary fat intake.
This is why detailed assessments are so important. It takes a professional coach to know what to assess, what the findings mean, what actions to take, what habits to focus on, and when to re-assess to help guarantee results.
You are unique and your professional coach will ensure your assessments, prescriptions, and reassessments are focused on the areas that will have the biggest impact.
A Definitive Period of Time
You've likely heard of the concept of "Give a man a fish and you feed him for a day; teach a man to fish and you feed him for a lifetime.". At Rocky Point we truly embrace this concept.
We recognize the importance of sharing our knowledge, experience, and wisdom in such a way that our clients become self-sufficient. It's cost effective, sustainable, and helps achieve our ultimate mission of facilitating an awesome life.
Each coach/client relationship starts with a predetermined, definitive period of time, further communicating the road to success and the investment required from both parties.
We also purposely limit the amount of clients each coach works with at any given time, ensuring their devoted attention to you.
Having clear expectations of the time and cost involved will ultimately help you make a firm decision. Firm decisions create actions, and actions create results.
Our personalized coaching costs vary in accordance to commitment levels and frequency, starting as low as $87/Coaching Unit and up.
We also have membership plans and packages to accommodate a variety of budgets, ensuring people from all walks of life can work with us.
Guaranteed Satisfaction Or Your Money Back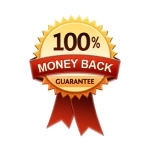 There are a lot of personal trainers in Coquitlam, but there are few that offer a 100% money back guarantee.
We're so confident in our professional coaches that we guarantee your satisfaction. We'll coach you for an entire year and you'll get in the best shape of your life… or it's free. That's right, give us twelve months to work with you and if you're not completely satisfied, we'll refund 100% of your money.
All you have to do is take the first step. Apply for a complimentary one-on-one session today.
Getting started couldn't be easier… Apply for a complimentary health and fitness assessment with one of our professional coaches and we'll get back to you within 24hrs to set up your personal appointment. Again, we only accept a small amount of new clients each month to work one-on-one with our PPHC's so apply today as there may be a wait list.
During your initial assessment our professional coaches will help discover your goals and desires. Together, you'll craft a customized plan of action that's inline with your budget and timeline.
Apply for a complimentary session now!
Realize the hardest step in achieving anything is making a true commitment… a true decision.
The power lies in recognizing that you can make decisions at any given moment. You can decide right now! Remember, your definitive decision will create action, and actions produce results.
In fact, studies have shown that the most successful people make decisions rapidly because they are clear on their values and what they really want for their lives. The same studies show that they are slow to change their decisions, if at all. On the other hand, people who fail usually make decisions slowly and change their minds quickly, always bouncing back and forth.
Deciding to commit yourself to a professional coach, focused on long-term results, rather than short-term fixes, could be one of the most important decisions you'll make in your life.
Your coach will bring a commitment to achieving your results that's as serious as your own.
If you've truly made the decision that you deserve optimal health, the action is simple. Take the first step and apply for a complimentary one-on-one session with one of our professional coaches today.