Hi Everyone!
I hosted the Virtual Class from my living room for the first time today. Once again, it was a great time! It is the highlight of my day this past week to see everyone filling my screen, working out as though you are all in front of me at the gym. Thank you for showing up! Stand by! All the Rocky Point coaches are going to be moving into rotation, starting Wednesday, to host the Virtual Class. Here is a copy of today's Virtual Class.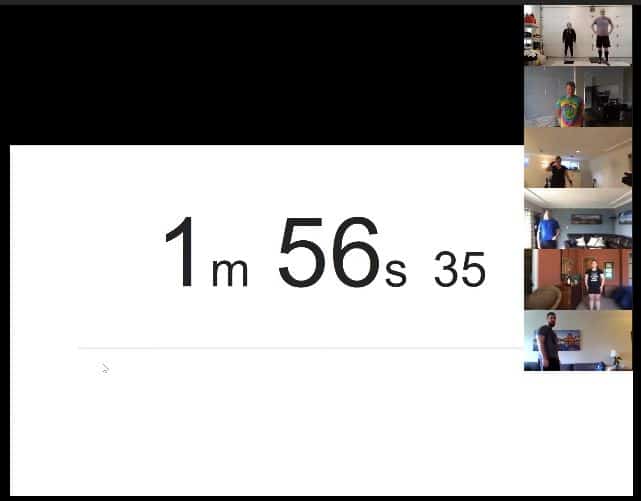 Errol has the Home WOD already programmed for Wednesday. Get a sneek peak.
Do yourself a favour: Have a look at CrowdPurr . Tomorrow evening we hope to combine Zoom and CrowdPurr to have a Trivia Contest. Keep your eyes on your email and the Rocky Point FB Group for details.