Beef Brisket Crock Pot Roast Recipe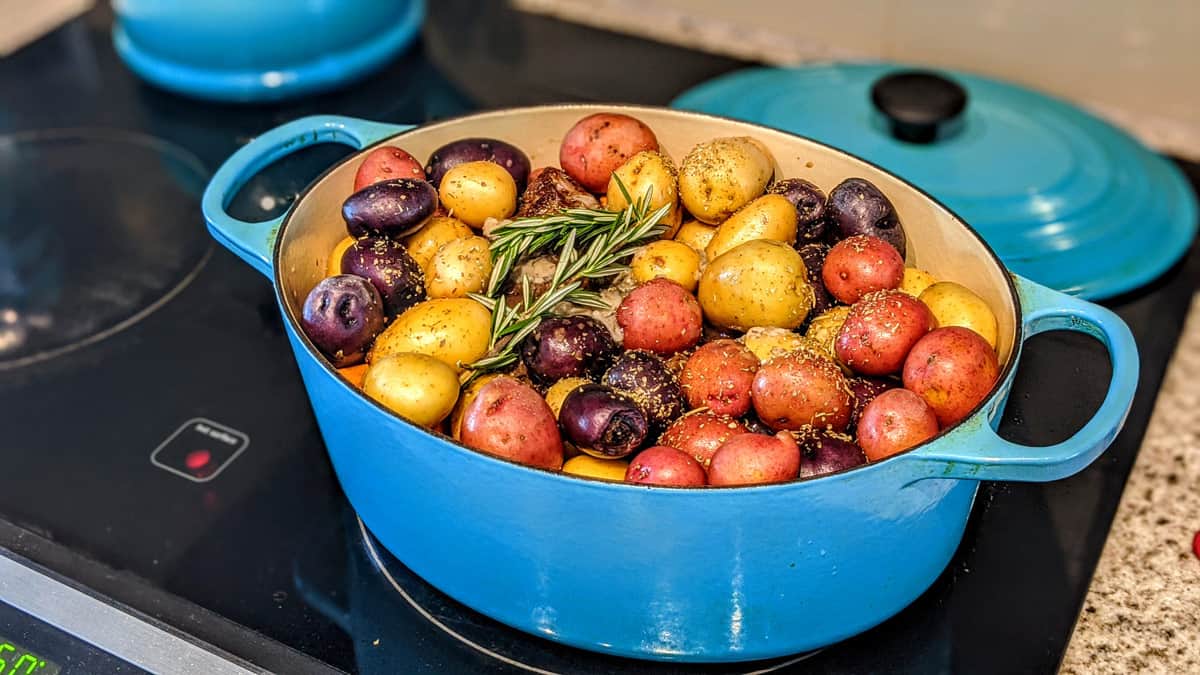 Thought I would put together a quick and tasty recipe for everyone. This is my third time making this during the COVID-19 isolation and it keeps getting tastier!
Here's a quick video going over the process and below is the recipe followed with pictures.
Crock pot
Round of roast, bottom chuck roast, or beef brisket, 3-4lbs
Bite Sized Potatoes, 2 lbs
Bite Sized Yams, 1-2 lbs (Carrots are great as well)
Chopped Onion, 1 large
Beef broth, 1 cup (sub chicken broth if needed)
Cooking oil, 2 tbsp (I use olive oil)
Fresh chopped ginger, 1/3 cup (garlic is alternate option or both)
Fresh rosemary, 1 spring
Salt, to taste
Pepper, to taste
Mixed dried herbs, to taste
Balsamic vinegar, 1/4 cup
White wine vinegar, 1/8 cup
Apple cider vinegar, splash
Instructions and Pictures
Take beef from fridge and let sit on counter for 30 mins
Dry excess blood with paper towel and cover in salt and pepper
Preheat oven to 350 degrees on bake
Bring crock pot and olive oil up to high temperature on stove top (not so high that you smoke the oil)
Place roast of beef in the pot, sear for 2-3 mins per side or until crispy
Remove from the pot and place on cutting board
Add ginger and saute for just 1 min (don't burn)
Then poor in beef broth to deglaze the pan along with balsamic, white wine vinegar and apple cider
Place the roast back in the pot
Surround the bottom of the pot with the chopped onion
Layer on top the potatoes
Layer on the yams
Place sprig of rosemary on top
Finish with any additional herbs or spices
Pop a lid on it and place in the middle of the oven for 3 hrs (Don't check on it until 3 hrs)
Pull it out and let it rest for 30min
Dinner time!!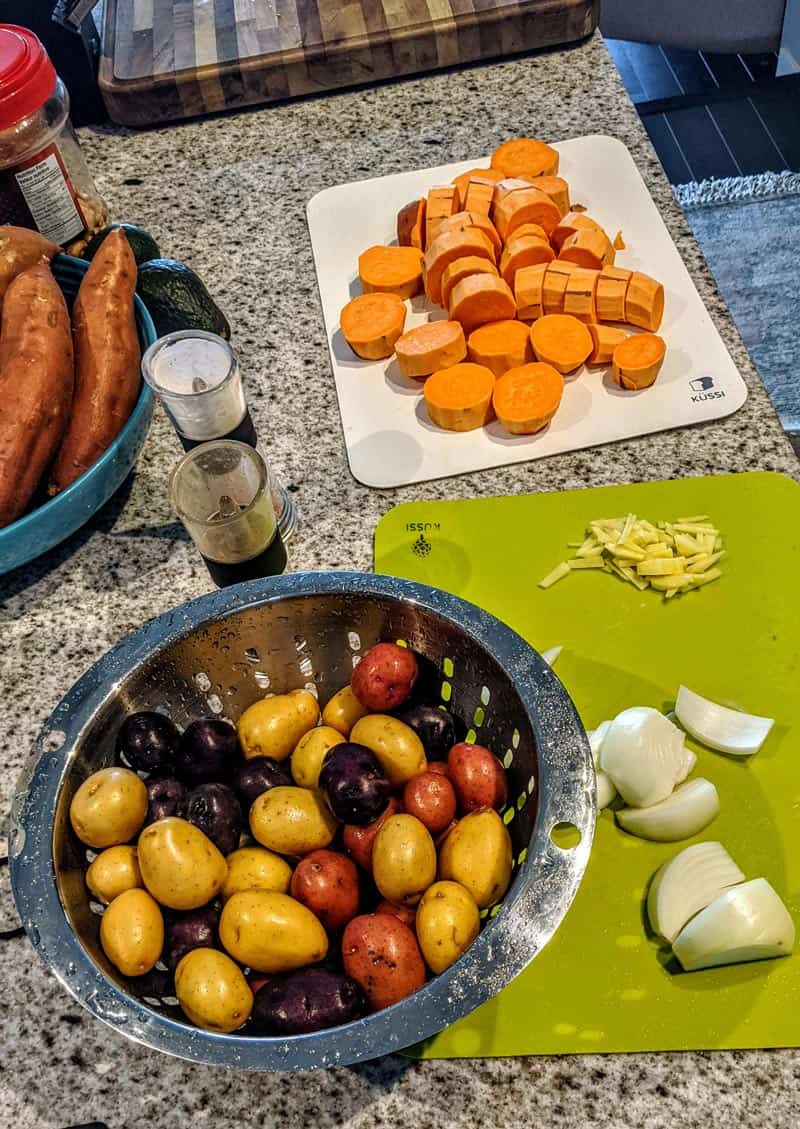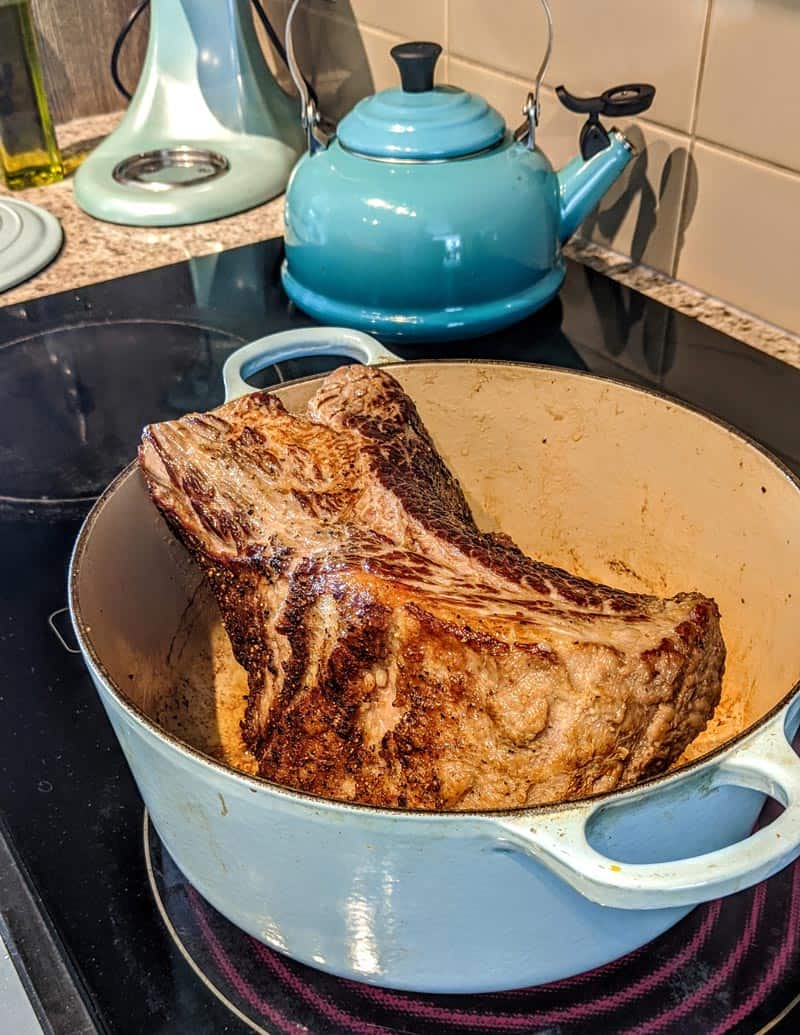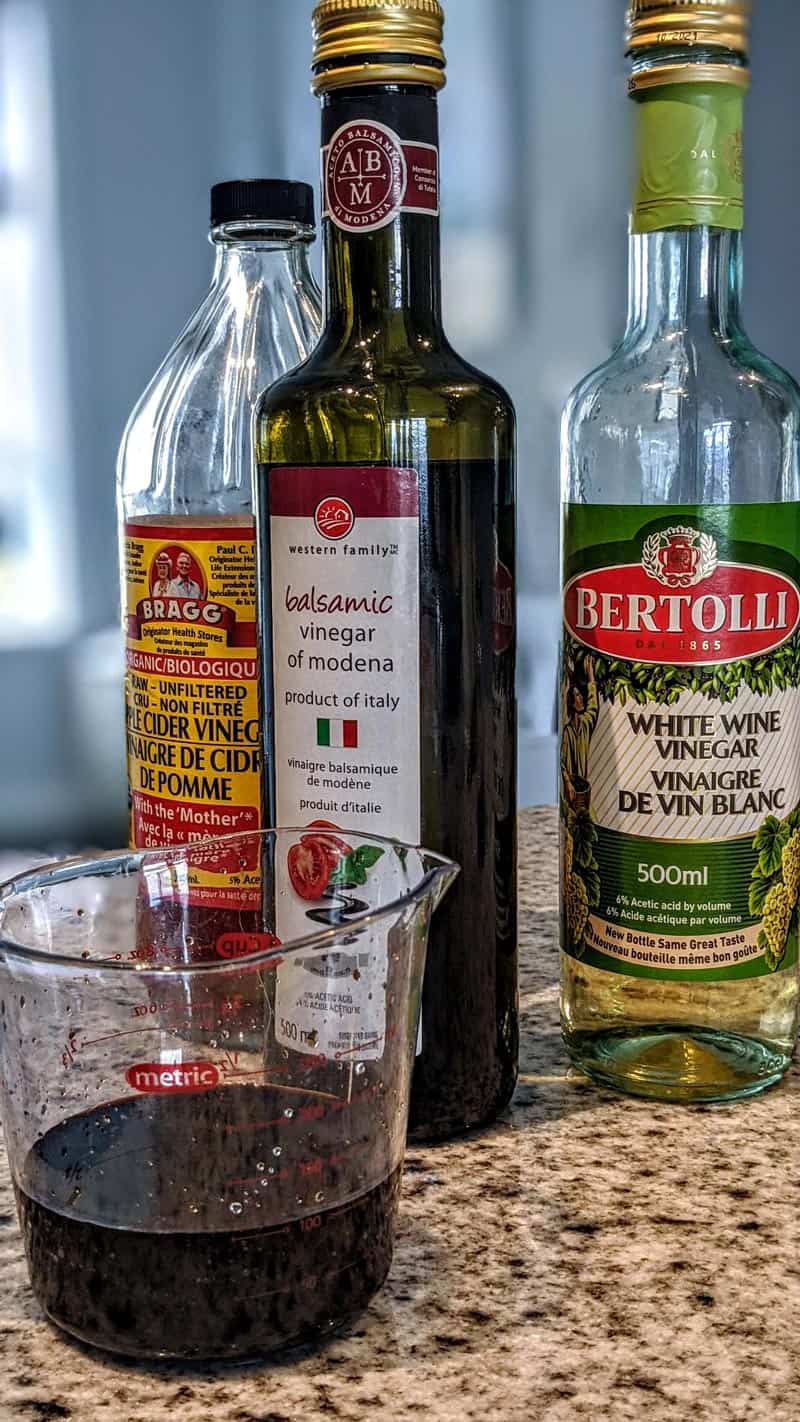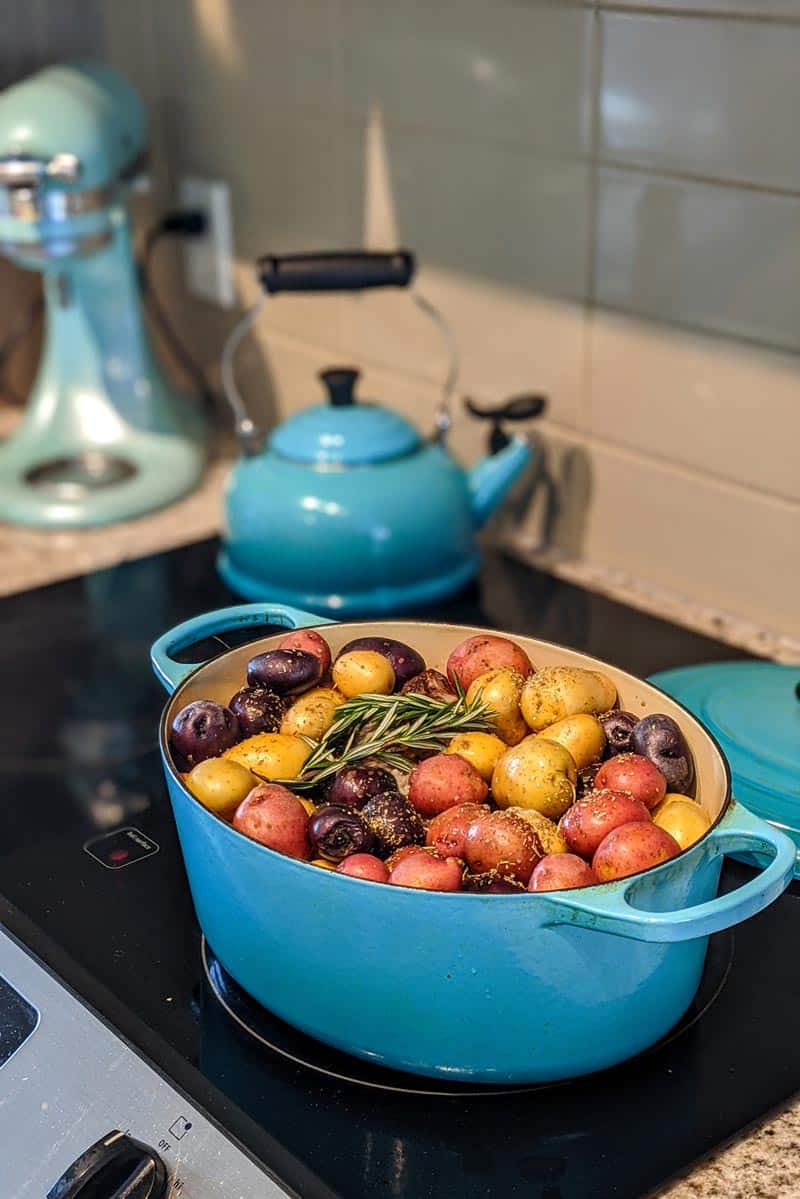 About the author:
Coach Errol Clark holds over 12 years of experience as a performance coach and has helped hundreds of clients lose weight, increase strength, improve function, and decrease pain in their lives. 
Errol believes in continuing education and constant learning. He is one of the few trainers in North America to successfully complete the Crossfit L3 CCFT designation and the OPEX CCP coaching modules.
Errol specializes in behavioural change and has extensive knowledge in program design. He also has a refined skill set for improving the nuances of functional movement.